Inside and Beyond MAgecart
What You Need to Know to be Protected From Attacks
Thursday April 30, 2020
1:00pm ET (10:00am PT)
30 minutes
Magecart attacks can be difficult to detect as its malicious script resides on the client-facing side of the website, waiting to skim off any personal information when a customer is at the checkout. Once a website is infected, the payment card information is harvested without the merchant or consumer being aware that the information has been compromised.
Register for this webinar and learn:
Anatomy of Magecart Attacks
Strategies on how to hunt malicious attackers
What happened during major public breaches, and what it means for hundreds of other e-commerce sites

The newest research that will better define the scope of Magecart's influence
Webinar Speakers
Jacob Pimental, Senior Incident Response Analyst at T. Rowe Price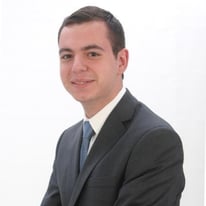 Jacob prides himself on being a self-taught reverse engineer. He studied at RIT before being hired by T. Rowe Price as a Senior CyberSecurity Analyst at the BSidesCharm Hiring Village in his sophomore year. Jacob recently discovered an attack on an Olympics Ticketing reseller website in addition to being cited for finding MageCart activity on 60+ E-commerce websites with his work prominently noted by RiskIQ and Graham Cluley. In his free time Jacob runs the blog GoggleHeadedHacker, where he publishes malware analysis reports and Reverse Engineering tutorials.
Matthew McGuirk, Solutions Architect at Source Defense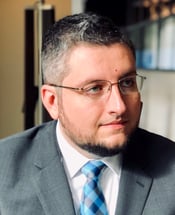 Matt is a critical Source Defense engineer and researcher with a focus on browser-session JavaScript vulnerabilities. He has over fifteen years of experience in full-stack web development and related technologies. He is a subject matter expert in JavaScript, browser behavior, and user experience on the web. Matt frequently consults with Fortune 500 companies across a broad range of industries to help them define the best solution to address the threat posed by Magecart.